You want to make your ideas reality …
… and extend your limits at the same time?
Then you've come to the right place! We can offer you plenty of space for your ideas, excellent development possibilities and exciting challenges.
In automotive production, water treatment plants or chemical systems - around the world, electronic sensors and automation components by Pepperl+Fuchs guarantee smooth and safe operations. We know that dedicated and highly motivated employees are crucial to our success. As we want to continue growing, we hope to find, as soon as possible, for our subsidiary in Vietnam a
Compliance Specialist
Job Purpose:
Fully in charge of all import and export activities, partially in charge of customs compliance activities of the company.
Ensure all inbound, outbound shipments and other business activities comply with the Vietnamese customs requirement and resolving custom and trade compliance issues.
Major Accountabilities:
Responsible for process of certificate of ordinary country of origin
Responsible for liquidity report that require deep analysis in material flow from incoming until export to customers
Responsible for scrapping of raw materials and finished products
Develop, enhance and keep self-audits, contingency plans, workload reviews, customs procedures, logistics service providers' performance, job profiles and record keeping control
Implement customs processes, procedure and technology tools, incorporating best practices & modified appropriately for Vietnam
Develop, enhance Harmonized System Code (HS code) determination process from purchase and import to sell and export, monitor and report for KPI of HS code availability
Work with operating units, other staffs, customs service providers, forwarders and carriers to assure the smooth flow of materials & components to the plants & finished goods from the plant, accuracy of relevant documents, on-time delivery and proper customs declaration; promptly escalate errors to certain levels
Support to manage and monitor the daily operation of ocean/ air freight, custom clearance activities, packing process , customs audits
Instruction and training of employees to accomplish tasks
Monitoring and correcting the employee regarding the execution of their tasks
Collaborating with manager in setting realistic and challenging operational goals, and contribute to their accomplishment
Support S.E.A Customs Compliance team when necessary
Other tasks as assigned by Logistics Manager
Job Specification:
Fluent in English
Minimum 3 years' experience in Logistics, Supply chain management, International Trade, or Import – Export
Experience with the Vietnamese customs import and export, especially in EPZ scope or manufactured for export scope
Experience in E-customs software VNACCSS
Experience in ordinary country of origin, FTA is an advantage
Experience on the job knowledge in manufacturing industry, Logistics processes, Customs and trading is requested
Thorough knowledge of procedures followed by Shipping line, Port authorities and other related agencies.
Have we piqued your interest?
Then we would like to hear from you. Please send your application online to Ms. Jane Vu - quoting job ref number MR #4037 - Compliance Specialist.
We look forward to your application!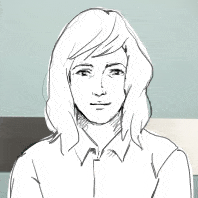 Jane Vu
Do you have any questions?
I would be pleased to assist you.