You want to make your ideas reality …
….and extend your limits at the same time?
Then you've come to the right place! We can offer you plenty of space for your ideas, excellent development possibilities and exciting challenges.
In automotive production, water treatment plants or chemical systems - around the world, electronic sensors and automation components by Pepperl+Fuchs guarantee smooth and safe operations. We know that dedicated and highly motivated employees are crucial to our success. As we want to continue growing, we hope to find, as soon as possible, for the following position in our subsidiary in Singapore:
Facilities Engineer
Role Purpose:
This position requires good technical application in electrical and mechanical field, in ensuring the compliance with relevant regulatory; as well as facilities related task. The incumbent should possess a collaborative work style, well organized, can effectively multi task, prioritize, and have a strong technical hand - on electrical / mechanical skills. This role requires minimal direction on day to day duties and relies on overall objectives and general policy as guidelines to handle the function and duties.
Major Accountabilities:
Lead a team of Asst Engineers in its preventive maintenance program
Liaise with In House Contractor on its installation and upgrading of equipment, plant and facilities issue
Carry out general and preventive maintenance of all facilities related equipment
Responsible for all in house electrical/mechanical installation and upgrading project
Provide technical support to Manufacturing Division for any new equipment installation
Management, planning and execution of FM physical infrastructure capacity such as electrical, space planning and ACMV
Manage and deliver FM services to users with quality and timeliness
Provide facilities management activities, which include M&E services of the building
Implement and manage cyclical and improvement projects, and ensure operational effectiveness in terms of cost, time, safety and quality.
Part of the management support team to streamline work procedures, plan and review targets / operational guidelines
Ensure compliance with all governmental regulations and implement the Energy Management Programs to reduce the cost on utilities
Managing all contract vendors to carry out technical / maintenance for all installation as schedule
Solution Provision for minor projects and coordinating with contractors / vendors from initiation to completion
Review the maintenance / service practices of M&E contractors to deliver quality work services
Manage contract on vendors for technical services and ensure compliance with statutory regulation on Fire and EHS standards
Role Requirements:
Bachelor's Degree or equivalent in Mechanical/ Electrical Engineering, Building Services, Facilities Management
2 - 5 years of relevant experience; experience in manufacturing industry will have added advantage
Prior experience operating and maintaining manufacturing plant/mission critical facilities
Prior experience managing service contracts and KPIs
Possess technical knowledge in Chillers, ACMV, generators, BMS
Good planning, organizing and implementation skills
Possess strong interpersonal, strong oral and written communications
Have we piqued your interest?
Then we would like to meet you. Please send your application online and we look forward to your application!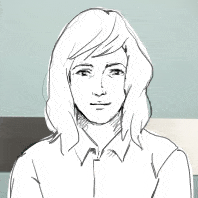 Joelyn Lin
Do you have any questions?
I would be pleased to assist you.