Vuoi trasformare le tue idee in realtà…
…e allo stesso tempo ampliare i tuoi orizzonti?
Allora sei nel posto giusto! Possiamo offrirti molto spazio per le tue idee, eccellenti possibilità di sviluppo e sfide entusiasmanti.
Nella produzione automobilistica, negli impianti di trattamento delle acque o nei sistemi chimici, in tutto il mondo, i sensori elettronici e i componenti per l'automazione di Pepperl+Fuchs garantiscono un funzionamento regolare e sicuro. Sappiamo che collaboratori qualificati e altamente motivati sono fondamentali per il nostro successo.
Poiché vogliamo continuare a crescere, speriamo di trovare, al più presto, per la nostra filiale della Divisione Automazione di Fabbrica di Bellusco (MB), Italia un
Field Sales Engineer per l'area del Triveneto-Ovest
con esperienza commerciale in ambito automazione industriale e residenza nella zona interessata (provincia di Verona o di Vicenza o di Padova).
Principali attività:
Portare a termine trattative di vendita in aderenza alle direttive aziendali
Consolidare i rapporti commerciali con i clienti esistenti e sviluppare nuove opportunità di business
Acquisire nuovi clienti e ricerca di nuovi potenziali mercati
Essere il referente della zona di competenza in grado di offrire consulenza tecnica e supporto ai clienti per tutti i prodotti della Divisione Automazione di Fabbrica
Promuovere soluzioni complesse per l'automazione industriale
Requisiti:
Il candidato ideale deve aver conseguito una solida formazione in discipline tecniche (laurea o diploma), aver maturato una precedente esperienza nelle vendite nell'ambito dell'automazione industriale con conoscenza delle sue principali soluzioni, nonché del territorio/mercato di riferimento.
Completano il profilo: conoscenza della lingua inglese, approccio orientato al risultato, capacità analitiche, capacità di negoziazione, presentazione, organizzative e attitudine a lavorare in team.
Ti abbiamo incuriosito?
Allora vorremmo incontrarti. Inviaci un tuo dettagliato cv direttamente on line, saremo lieti di ricevere la tua candidatura!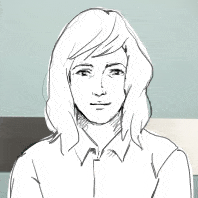 Marta Ugolini
Do you have any questions?
I would be pleased to assist you.