Je wil je ideeën werkelijkheid laten worden ...
... en tegelijkertijd je grenzen verleggen?
Dan ben je hier aan het juiste adres! We bieden je voldoende ruimte voor je ideeën, uitstekende ontwikkelingsmogelijkheden en spannende uitdagingen.
In onder andere de machine- en fabrieksengineering, autoproductie, waterzuiveringsinstallaties of chemische systemen - overal ter wereld garanderen elektronische sensoren en automatiseringscomponenten van Pepperl+Fuchs een soepele en veilige werking. We zijn er van overtuigd dat toegewijde en sterk gemotiveerde medewerkers cruciaal zijn voor ons succes.
We zijn nu op zoek naar een:
Marketing Medewerker in Den Bosch
Ben jij de enthousiaste teamplayer die deze veelzijdige functie vorm zal geven?
Met veel creativiteit en commercieel gevoel ondersteun je onze verkooporganisatie om haar zichtbaarheid in de Nederlandse markt te vergroten. Je doet dit in nauwe samenwerking met de marketingafdeling van ons moederbedrijf in Duitsland.
Met jouw feeling voor verkoop ben je een waardevolle sparringpartner voor onze interne en externe verkoopadviseurs en je zorgt voor een uitstekende verbinding tussen Marketing en Sales.
Je werkt vanuit ons kantoor in Den Bosch en rapporteert aan de Sales Manager Nederland.
Je belangrijkste werkzaamheden bestaan uit:
De coördinatie en implementatie van marketinginitiatieven
Samen met het verkoopteam richt jij je activiteiten op bestaande en nieuwe markten, opportuniteiten en doelgroepen en organiseer je nieuwe productlanceringen
Je staat in verbinding met ons moederbedrijf in Duitsland om marketinginformatie uit te wisselen
Je werkt alle mogelijke geplande marketingacties uit, zoals beurzen en events
Je beheert en optimaliseert onze activiteiten op Sociale netwerken
Je bewaakt het marketingbudget en evalueert zelf permanent jouw marketingacties
Je beheert de Nederlandse website van Pepperl+Fuchs
Overige marketing- en administratief ondersteunende werkzaamheden voor de verkoopafdeling
De sleutel tot succes?
Je analytisch vermogen helpt je om klant- en oplossingsgericht te denken.
Je bent proactief en een echte teamplayer
Je bent communicatief vaardig op verschillende niveaus en weet je prioriteiten te stellen
Je beschikt minimaal over een afgeronde MBO opleiding in marketing/communicatie of een commercieel-administratieve opleiding,aangevuld met kennis van of ervaring in marketing/communicatie
Je bent heel erg vertrouwd met Social Media
Bij voorkeur heb je enkele jaren ervaring in een gelijkaardige functie
Je bent vertrouwd te werken met een CRM-systeem en met MS-Office
Je bezit een uitstekende kennis van het Nederlands en het Engels in verband met internationale contacten. Kennis van het Duits is een pré
Je woont bij voorkeur binnen een straal van 40 km van Den Bosch
Pepperl+Fuchs biedt:
Een boeiende functie bij een wereldwijde, toonaangevende speler met een breed productenpakket van topkwaliteit
Een informeel, dynamisch werkklimaat waarbinnen jouw eigen initiatieven worden gewaardeerd en gestimuleerd
Samenwerking met collega's die met veel passie en gepaste trots te werk gaan
Een doorlopende opleiding en verder alle middelen die het mogelijk maken jouw werk tot een succes te maken
Een passende beloning voor de bijdrage die jij levert aan onze verdere groei, nl: een aantrekkelijk salaris, aangevuld met een bonusregeling en goede secundaire arbeidsvoorwaarden waaronder een gunstige pensioenregeling, reiskostenvergoeding en 12 ATV dagen.
Is deze vacature je op het lijf geschreven?
Bezorg ons je CV en motivatiebrief. Je kunt rekenen op discretie en een snelle reactie.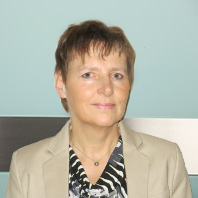 Mieke Kooyman
Do you have any questions?
I would be pleased to assist you.