You want to make your ideas reality …
… and extend your limits at the same time?
Then you've come to the right place! We can offer you plenty of space for your ideas, excellent development possibilities and exciting challenges.
In automotive production, water treatment plants or chemical systems - around the world, electronic sensors and automation components by Pepperl+Fuchs guarantee smooth and safe operations. We know that dedicated and highly motivated employees are crucial to our success. As we want to continue growing, we hope to find, as soon as possible, for our subsidiary in Vietnam a
Principal/ Senior Value Engineer(s)
Newly-created positions with exciting career progression within the organization
This role is a combination of activities within Value Engineering (VE) and Industrial Engineering (IE)
Working location in Dist.7, Ho Chi Minh City, Vietnam
Major Accountabilities:
Value Engineering
Analyze and develop solutions for all product-related issues in production for all products of the Sensors of process automation under consideration of the special requirements of intrinsic and functional safety
Work in cross-functional team environment, with close communications with IE engineering teams, production and R&D
Design electronic circuit and create/change Bill of Material for all Sensors of process automation related products
Conduct performance test and evaluation including generating the functional/qualification reports during all phases of the product life cycle
Generate ECN for engineering/design related change for improvement or containment of product/design issue, and release ECN for R&D documents update on new/existing product(s)
Support/Coordinate evaluation run on alternative parts due to material shortage or improvement on the existing design due to customer complaint (Incident case)
Ensure successful introduction and smooth transfer of new Product Launch to manufacturing site
Maintain proactive communications with Production to gain timely feedback to VE on product design/quality performance
Be the first contact to Product/Continuation Management and VE team, and create SOP for new product/ process
Industrial Engineering
Conceptualize, develop, implement and release production processes and equipment during Product Engineering Process (PEP) and Product Transfer Process (PTP) projects for new products introduction within its required quality, costs and timeline
Define new/ transfer value streams, manufacturing flows & routings of new products
Evaluate & determine line capacity and Takt-time required based on forecast demand
Design production workstation, develop production layout, and setup physical line as planned
Duplicate machines/ equipment/jigs/fixtures/testers & adaptors requirements in product launch & transfers and ensure availability in production line on time for proto/pilot builds and mass production
Create production, process & test documentations and control plan and ensure availability in production before pilot run
Work with project and production team to achieve target yield as committed in launch and transfer project plan
Participate in improvement projects which yields improvements in quality, cost and technology, Risk Assessment (P-FMEA or similar tools)
Take responsibility for collaborating closely with R&D Engineers to discuss the design and production Test Concept/ (DFA/DFM/DFT), and working with various intern/external stakeholders
Perform machine, fixture, testers and process releases using standard methodology (MSA, capability studies)
Role Requirements:
A minimum Bachelor's degree in Mechatronics or Electronic Engineering or equivalent education
Minimum 5 years of relevant professional experience in Product Development or New Product Manufacturing with at least 5 years in mechatronic/ electronics/ mechanical or automotive products
Proficient in English both verbal and written communication
Possess theoretical & practical knowledge & experience in order to develop, improve, industrialize & introduce new and existing products
Knowledge of intrinsic safety and/or functional safety would be advantageous
Understand & possess real-world experience on key statistical analysis tools (e.g. DoE, SPC) and able to demonstrate & adapt it to different scenarios
*** Additional essential requirements for the Principal level:
Master's or PhD's degree in Mechatronics or Electronic Engineering or equivalent education
Minimum 7+ years of experience, in which 5 years in R&D/Value Engineering
Have we piqued your interest?
Then we would like to meet you. Please send your applications to Jane Vu via email thavu@vn.pepperl-fuchs.com quoting job ref number MR #3904/Value Engineer.
We look forward to your application!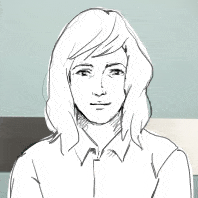 Jane Vu
Do you have any questions?
I would be pleased to assist you.