You want to make your ideas reality …
… and extend your limits at the same time?
Then you've come to the right place! We can offer you plenty of space for your ideas, excellent development possibilities and exciting challenges.
In automotive production, water treatment plants or chemical systems - around the world, electronic sensors and automation components by Pepperl+Fuchs guarantee smooth and safe operations. We know that dedicated and highly motivated employees are crucial to our success. As we want to continue growing, we hope to find, as soon as possible, for our process automation division in Great Britain an
Sales Specialist ecom Mobile Computing and Communications
The sales specialist – ecom Mobile Computing and Communications will have responsibility for areas of the UK which will be defined on appointment. The sales specialist is tasked with retaining and winning new customers by providing both technical and commercial support with assistance from both internal and external colleagues within the Pepperl+Fuchs organisation
These tasks await you:
Evaluate and segment customers in order, structure an efficient sales plan aligned to the group strategy.
Co-ordinate and manage all aspects of the ecom/customer relationship and engagement at all levels within assigned customers.
Manage customers to exceed defined revenue goals as agreed with management.
Utilise Channel planning methodology to define and manage business plans with assigned customers.
To leverage the existing P+F sales channel in order to create brand awareness within the market.
To create and maintain account planning documents for customer accounts.
Ongoing management and reporting of sales pipeline.
Maintain the existing customer base.
Promote the full portfolio of Pepperl+Fuchs products and solutions to maximise group sales with existing customers.
Develop and implement a plan to acquire business from new capex projects within the sales territory.
Acquire new business through converting competitor accounts.
Plan, agree and conduct sales and marketing activities within the area.
Regular customer visits to maximise the sales of the ecom product range.
Keep up to date with all technical aspects associated with the product range to ensure customers continue to receive the excellent support which the company provides.
Maintain and use the CRM (Siebel) database on an ongoing basis as the backbone for good organisation, planning and communcation.
Bring these qualifications:
The ideal candidate will have a minimum of 5 years' experience in one or more of the following areas:
ATEX related product or application sales
Rugged mobile device sales
Channel Partner Management
End user sales process management
Telecommunications
Application integration
Applicants should have a minimum of 5 years' experience in a sales position, with a proven track record in managing Key Account relationships. The successful applicant will prove themselves to be an exceptional communicator and negotiator, demonstrating confidence, credibility and passion as well as excellent relationship building skills.
Have we piqued your interest?
Then we would like to meet you. Send us your documents directly online. We look forward to your application!­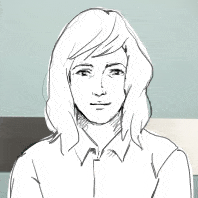 Julie Conn
Do you have any questions? I would be pleased to assist you.