You want to make your ideas reality …
… and extend your limits at the same time?
Then you've come to the right place! We can offer you plenty of space for your ideas, excellent development possibilities and exciting challenges.
In automotive production, water treatment plants or chemical systems - around the world, electronic sensors and automation components by Pepperl+Fuchs guarantee smooth and safe operations. We know that dedicated and highly motivated employees are crucial to our success. As we want to continue growing, we hope to find, as soon as possible, for our subsidiary in Vietnam a
Senior General Accounts Assistant
Job Purpose:
Be part of the general accounting function to ensure that the accounting books are free from errors before month-end/year-end closing;
Control fixed assets listing to ensure that all transactions are in line with local GAAP and Group manual;
Support Senior General Accountant in taxation activities including review of supporting documents, tax calculation, preparation of monthly tax declaration report.
Major Accountabilities:
1. Accounting
Ensure all accounting transactions are recorded properly according to the Vietnamese law and to company requirements;
Complete assigned activities for month-close process on time: accruals for goods in transit (GIT) and FCT, depreciation run and prepaid expense allocation;
Control fixed assets additions to ensure that addition entries are in line with the fixed assets policy of the Company including: 1) checking if the fixed assets recorded are met all recognition criterion of fixed assets (as per VAS, Group manual and the Company policy); 2) checking if the classification and useful life of fixed assets are determined correctly and consistent with existing fixed assets; 3) communicate with PIC to apply the fixed asset tag for the additional items and collect photo as an evidence for their existence.
Manage construction in progress (CIP) balance and capitalize to fixed asset on time, and support (Senior) General Accountant to prepare data for statutory audit;
Align with (Senior) General Accountant and HOD to conduct the physical count for fixed assets on periodical basic;
Liaise with Compliance team, Procurement team and other departments to prepare the fixed assets disposal documents which meet the requirements of Custom and Tax regulations.
2. Taxation
Review the payment documents to identify the risk of illegitimate expenses due to improper documents; and analyze the current regulations as well as align with (Senior) General Accountant and Finance Manager to advise other team members for the corrections;
Support (Senior) General Accountant and Finance manager in developing and maintenance of internal policies and procedures on fixed assets and Tax for the company;
Support (Senior) General Accountant and Finance Manager to prepare the official letter to Tax departments when having issues to be clarified; and prepare data for Tax audit;
Review payment documents to identify transactions subject to FCT to calculate the FCT and prepare the draft FCT declaration form for (Senior) General Accountant to Review before submission on monthly basis;
Issue E-invoice (from FPT E-invoice system) for sales transactions incurred on time and reconcile the data of E-invoice with the sales transactions in ERP system to ensure there are no differences;
3. Others
Communicate with relevant PIC and collect the relevant information for Hi-tech reporting purpose;
Coordinate with External auditor for R&D expense audit which is a part of Annual Hi-tech report;
Other tasks to be assigned
Job Specification:
Education background: a Bachelor's Degree in Finance/Accounting
Years of experience: Minimum 3 years of accounting experience, especially in general accounting
Language: Business English communication, able to explain issues clearly and understandably
Good understanding of Vietnamese accounting standard
Basic understanding of taxation: FCT and CIT
Experience on ERP system, especially in Finance module, fixed assets module and month-close activities
Good interpersonal communication skill, detailed-oriented, and having skill in MS Access (Query) is an advantage
Have we piqued your interest?
Then we would like to meet you. Please send your applications to Jane Vu (Ms.) - quoting job ref number MR #4045-Senior General Accounts Assistant.
We look forward to your application!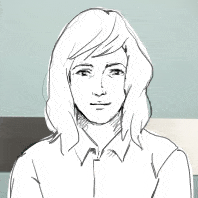 Jane Vu
Do you have any questions?
I would be pleased to assist you.