Vous voulez faire de vos idées une réalité ...
... et étendre vos limites en même temps?
Alors vous êtes au bon endroit! Nous pouvons vous offrir beaucoup d'espace pour vos idées, d'excellentes possibilités de développement et des défis passionnants.
Dans la production automobile, les usines de traitement de l'eau ou les systèmes chimiques - dans le monde entier, les capteurs électroniques et les composants d'automatisation de Pepperl+Fuchs garantissent des opérations en douceur et en toute sécurité. Nous sommes convaincus que des employés dévoués et motivés sont essentiels à notre succès. Comme nous voulons continuer à croître, nous recherchons pour notre filiale en France un
Technico-Commercial Process Automation – Rhône Alpes-PACA
Vos missions seront les suivantes:
Vous gérez le portefeuille des clients existants (OEM, Intégrateurs, Distributeurs et clients finaux dans les secteurs Chimie, Pétrochimie, Pharmaceutique, Oil&Gaz, …)
Grâce à votre connaissance du marché et de la concurrence, vous prospectez et initiez des contacts avec des clients potentiels afin d'accroître votre portefeuille
Négociateur / négociatrice né(e), vous analysez les besoins de vos prospects et clients et vous les conseillez sur les produits, solutions sur mesure et innovations
En collaboration avec vos collègues du service interne, vous serez en mesure de développer des relations à long terme
Vous travaillez de manière autonome à partir d'un «home office»
Vous pouvez compter sur le support du Responsable des ventes auquel vous rapportez, entre autres, sur les évolutions du marché, prévisions et potentiel de ventes
Profil recherché:
Vous avez une formation BAC (technique) +2 minimum (électricité, électronique, automatisme, instrumentation,)
Vous disposez d'une expérience technico-commerciale de quelques années, idéalement dans le domaine de l'Automatisation des procédés ou de l'instrumentation (fournisseur, bureau d'études, installateur, distributeur, etc.)
Compétences commerciales fortes, gestion de projets, autonomie, esprit entrepreneur, talents d'organisation, sens de la communication et professionnalisme sont quelques-unes des qualités qui vous permettront de rapidement trouver vos marques dans cette fonction
Vous êtes opérationnel(le) en anglais (langue de communication au sein du groupe)
Le centre de votre zone de travail est le Rhône-Alpes - PACA
Nous vous offrons:
Un défi dans une entreprise solide et innovatrice qui se distingue par des produits de haute qualité
Une intégration au sein d'un acteur international reconnu et leader mondial concernant la sécurité intrinsèque
Une fonction stable combinant responsabilités et autonomie
Le support nécessaire pour vos actions : participation à des salons industriels, mailings, marketing, etc.
Une formation permanente et la possibilité de développer vos compétences
Une proposition salariale attractive assortie de nombreux avantages (voiture de fonction, mutuelle, PC, téléphone, carte affaires…).
Intéressé(e)?
Envoyez votre CV et lettre de motivation.
Nous traitons toutes les candidatures avec la plus grande discrétion.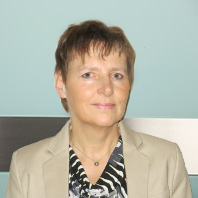 Mieke Kooyman
Do you have any questions?
I would be pleased to assist you.