Vuoi trasformare le tue idee in realtà…
…e allo stesso tempo ampliare i tuoi orizzonti?
Allora sei nel posto giusto! Possiamo offrirti molto spazio per le tue idee, eccellenti possibilità di sviluppo e sfide entusiasmanti.
Nella produzione automobilistica, negli impianti di trattamento delle acque o nei sistemi chimici, in tutto il mondo, i sensori elettronici e i componenti per l'automazione di Pepperl+Fuchs garantiscono un funzionamento regolare e sicuro. Sappiamo che collaboratori qualificati e altamente motivati sono fondamentali per il nostro successo.
Poiché vogliamo continuare a crescere, speriamo di trovare, al più presto, per la nostra filiale della Divisione Automazione di Fabbrica di Bellusco (MB), Italia un
TECNICO PER PRODOTTI SMART SU COMUNICAZIONE INDUSTRIALE
che si unirà alla squadra tecnica e si occuperà dei prodotti di comunicazione industriale, dell'interfacciamento di tali prodotti ai PLC e sistemi IoT e del relativo supporto tecnico alla clientela.
Requisiti:
Solida formazione in discipline tecniche (laurea in elettrotecnica/elettronica o diploma di perito tecnico)
Competenze di Automazione Industriale;
Conoscenza PLC e relativi linguaggi di programmazione
Conoscenza sistemi IoT per l'industria 4.0
Conoscenza avanzata sistemi di comunicazione e reti compresi MQTT, OPCUA, JSON, PHYTON, REST API, ARDUINO, RASPEBERRY, LORAWAN, IO LINK
Conoscenza lingua inglese
Predisposizione al lavoro di squadra e capacità comunicative
Passione per il settore e curiosità verso le continue evoluzioni tecnologiche che lo caratterizzano
Capacità di autogestione e di pianificazione del proprio tempo per il conseguimento degli obiettivi condivisi con il proprio Responsabile
Ti abbiamo incuriosito?
Allora vorremmo incontrarti. Inviaci un tuo dettagliato cv direttamente on line, saremo lieti di ricevere la tua candidatura!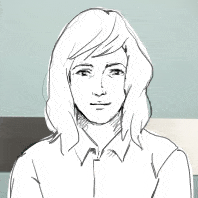 Marta Ugolini
Do you have any questions?
I would be pleased to assist you.