Before joining Pepperl+Fuchs Comtrol Inc., Donald worked in IT service and foodservice. Thanks to his experience in both sectors, he can provide his customers in the hospitality industry with optimum support in his current position as Business Development Specialist.
How did you wind up at Pepperl+Fuchs?
Donald: After college, I worked at an IT company, where I was responsible for serving smaller companies and freelancers. After that, I managed a chain restaurant, which is where I got talking with the person who later became my boss at Pepperl+Fuchs. He offered me a job. So, in 2016, I started working at the Pepperl+Fuchs site in Twinsburg, Ohio, holding various positions in marketing, IT, and sales. In 2019, Pepperl+Fuchs acquired the operations of Comtrol Corporation. Under the name Pepperl+Fuchs Comtrol Inc., the company became part of the corporate group and I took on my current role as Business Development Specialist for our customers in the hospitality industry there.
What does your job involve?
Donald: I'm responsible for our product Lodging Link® Cloud Connect, a middleware for the hospitality industry, which provides a user interface between property management systems and guest service systems. On the one hand, I sell the software to property management companies. On the other hand, I advise and support both the property management companies and guest services companies with technical matters. I also make sure that the middleware is always being further developed.
What is especially interesting in your work?
Donald: Most of the people who work in hospitality are very open and communicative. It's easy to strike up a conversation with them. That's even true of the technical service providers who we mainly work with. I really like that part of the job, because I love making new contacts as well as talking and maintaining a dialogue with people. When customers start implementing our products, we automatically build long-term partnerships with them. Maintaining and strengthening existing contacts is an important part of my work.
Many new opportunities arise from ongoing business, for instance, if a customer has only used a small part of what we offer so far and doesn't yet know much about the rest of our portfolio. Another typical situation is when a customer from the property management segment is doing business with a new company in the guest service sector and suggests us as a potential partner. When that happens, I get in touch with the new company and point out the options our software opens up to them.
What is your typical working day like?
Donald: It's dominated by e-mail, phone calls, and Web conferences. I don't meet customers in person very often; most of my communication takes place online. In addition to ongoing business, when I find the time, I do research and approach interesting companies we don't work with yet. I occasionally go to trade fairs, where I may meet new prospective customers. But most of the time, I work at the office in Twinsburg or from home.
What are the biggest challenges in your work?
Donald: At first, it took some getting used to receiving some very long and detailed e-mails. An e-mail conversation can extend over years, with long breaks in between times. Overall, developments in my target industry move more slowly than in other areas where Pepperl+Fuchs operates. What matters is the relationship with the customer, and sometimes that relationship is built up over a period of years before a deal is done for the first time.
What do you like most about your work?
Donald: The people, and by that I mean both customers and colleagues. Most people who join Pepperl+Fuchs end up staying with the company for a long time. That speaks for itself, and I really like working in an environment where people can build lasting friendships, too. I also like forging ties and overcoming obstacles.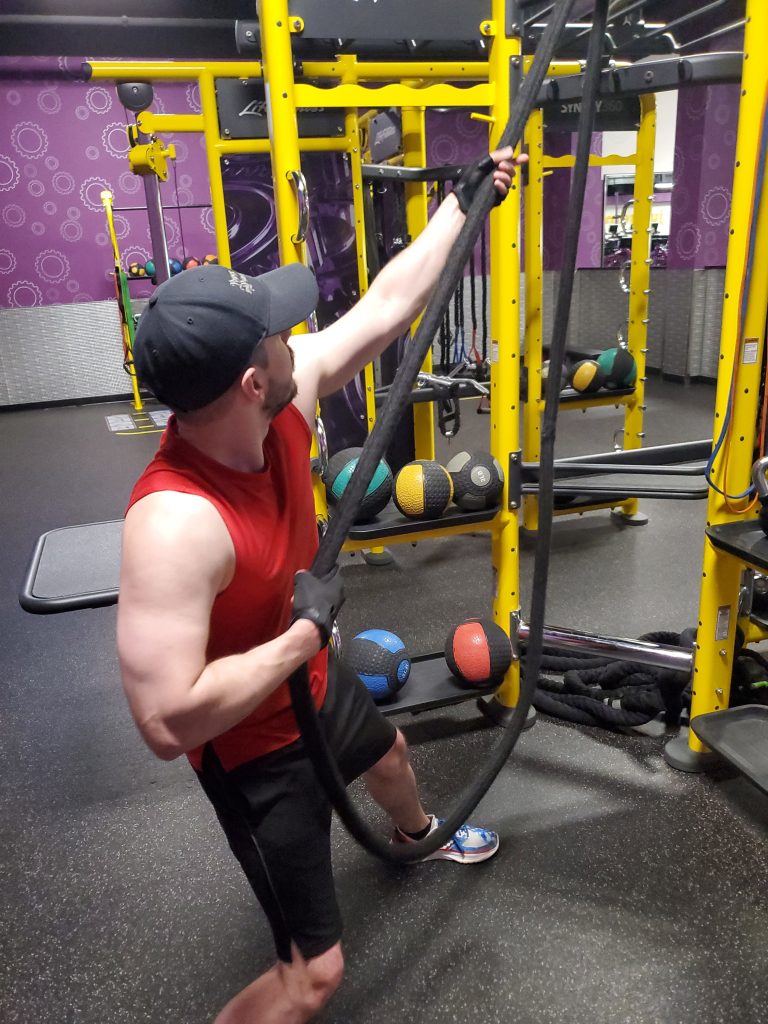 Do you have any hobbies?
Donald: Yes, a few. I enjoy dancing, both with friends at clubs at the weekend and in organized forms – I have learned to dance swing and the waltz, and the square dance and salsa are next on my list. I do strength training and like to go climbing. I'm also active in my Catholic parish, regularly attending a discussion group and our weekly Holy Hour, which is a form of religious meditation. And I also have to admit that I have a passion for videogames.
Would you like to join our vibrant team? Discover compelling career opportunities at our website.