It has been nearly two decades since Fabio Ikeda first embarked on his career at Pepperl+Fuchs as an intern. These days, he holds the position of Regional Sales Director PA (RSD) for South America – it's been a long journey, but a highly successful one.
Fabio Ikeda was just 17 years old when he started his career at Pepperl+Fuchs in Brazil. "Even after all these years, I still recall the exact moment when I saw the ad for an internship at Pepperl+Fuchs in the paper. I sent off my CV without expecting much and, not long afterward, a world of opportunity opened up to me," he recalls.
These days, Fabio Ikeda holds the position of Regional Sales Director of the Process Automation (PA) Division, where he is responsible for sales in South America. It is a job Ikeda would never have dreamt of when first starting his career. It was a long process until he realized sales was exactly the right fit for him. There were times when he doubted whether he could succeed in sales and even toyed with the idea of changing fields. Feedback from key colleagues and companions helped him recognize his skills in this area and discover his passion for sales.
"I didn't choose my job. The job chose me," Ikeda explains. "I think it's important to stay vigilant, watch for signs, and seize opportunities as they arise." Today, Ikeda looks back on these highly successful but also challenging years and is proud of how far he has come. Ikeda feels both a professional and an emotional connection to Pepperl+Fuchs. Even after nearly two decades, the company continues to push him ahead.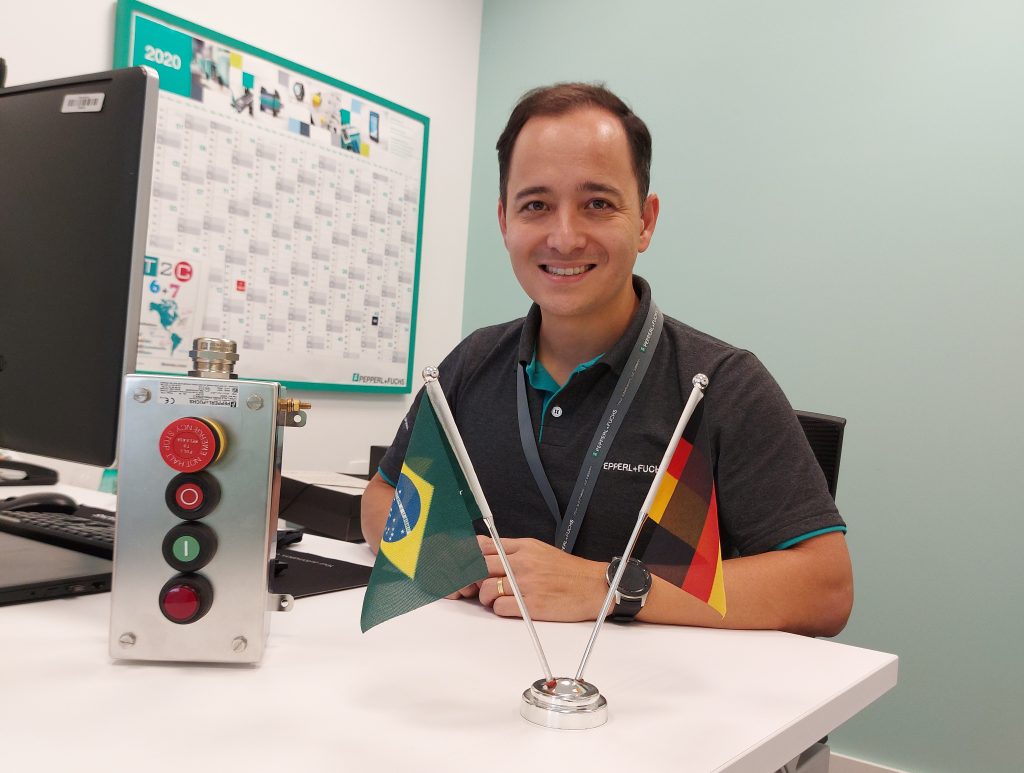 MAJOR CHALLENGES AND IMPORTANT INSIGHTS
At the start of his career at Pepperl+Fuchs, Ikeda initially worked in the technical support department in FA. After that, he went straight into the field as a rep. It was a very challenging time, but also one that brought him important insights. "I learned a lot about myself. For example, I learned that I'm not cut out for a role with a lot of routines," Ikeda recalls. "Working in the field and constantly getting to know new people and new places was my world. Back then, I could well imagine sticking with it until the end of my working life."
Before Ikeda took over as Head of Sales for the PA Division at Pepperl+Fuchs Brazil, he worked for another company for a time. He gained new insights there and acquired further knowledge and expertise that helped him prepare for a leadership role at Pepperl+Fuchs.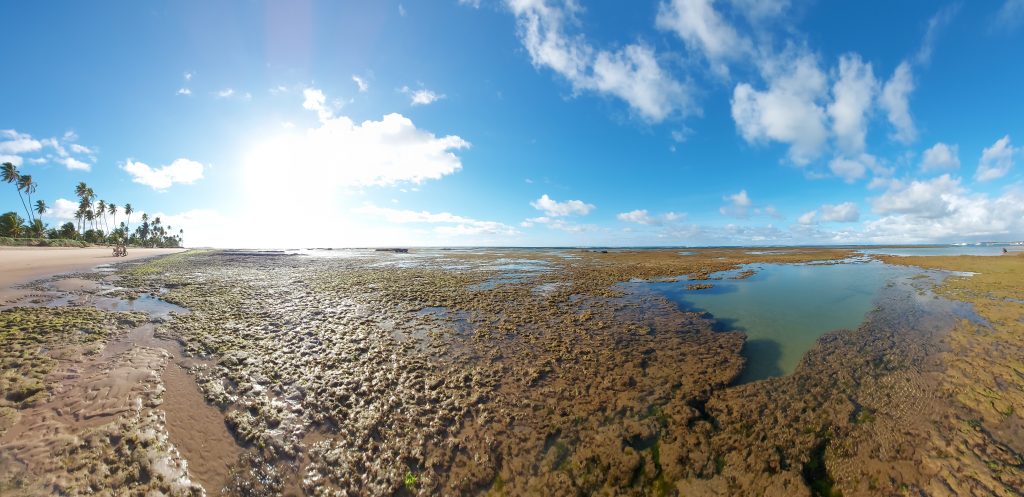 FORGET EVERYTHING ELSE WHILE PLAYING TENNIS
Ikeda is now responsible for sales for the Process Automation Division in Brazil, but that isn't all. He is also in charge of implementing the division's sales strategy throughout South America.
In his personal life, Ikeda is a family man who loves discovering new and different places with his wife and daughter, preferably by car. "I think driving while listening to music, having a nice conversation, and occasionally making a pit stop for food is just the greatest thing," he explains. His wife is from a city on the coast, so he and his family pay frequent visits to the coastal city of Salvador, in the northeastern state of Bahia, and to the area's marvelous beaches. The Regional Sales Director is also a passionate skateboarder and started playing tennis some time ago. "I won my first medal in a tournament a couple of months back. I'm addicted to tennis, and I play three times a week. That's when I forget everything else and really have fun."
Would you like to learn more about the career opportunities at Pepperl+Fuchs? Have a look at our career portal!