When Dênis Leonardo tackles something, he does it wholeheartedly. That is true for his work as Regional Sales Director FA (RSD) at Pepperl+Fuchs South America and for his volunteer activities, family, and music. His enthusiasm is contagious.
Dênis Leonardo has worked for Pepperl+Fuchs in Brazil for 18 years. Now Regional Sales Director FA (RSD), Leonardo first joined the company as a student trainee in technical support. "We were still a really small team back then, and everyone had to do a bit of everything. For example, I talked to customers on the phone, specified the sensors that had been ordered, packed them for shipping, took the packages to the post office, cleaned up at the end of the day, and finally turned out the lights," Leonardo recalls.
Later, after he had finished his studies, he was assigned to various positions in sales for both Process Automation and Factory Automation at Pepperl+Fuchs Brazil, before finally taking the helm in Factory Automation in the role of Director FA. Just recently, he became the new Regional Sales Director FA and responsible for sales for the Factory Automation Division in South America.
With the team to success
Leonardo views leading his team to success as his main job. "I help my team members achieve or even surpass their professional and personal goals. The Pepperl+Fuchs brand slogan is 'Your automation, our passion,' which I've reformulated for myself as 'Your success, my passion.' And sharing that passion with others is something I think is really important, since I know that people who are really dedicated to something with all their heart achieve the very best performance."
As Regional Sales Director, Leonardo is responsible for successfully implementing and further developing the corporate strategy for the Factory Automation Division in South America. "Our goal is to always stay on course for growth in the region. To do that, we are currently getting a promising five-year strategy underway to continuously establish new and viable sales channels," Leonardo explains. "The products that our colleagues have so successfully developed according to the state of the art are the basis for this success, of course."
Three key areas of activity as regional sales director FA
Leonardo's day-to-day tasks can be divided more concretely into three key fields of activity – customers, processes, and team members. "For one thing, I spend a lot of time maintaining and building on relationships with our regular customers. For another, my team and I think it's really important to further develop our own processes on an ongoing basis and make them more efficient. And finally, I attend a lot of global, regional, and local meetings. With all these activities, my schedule is packed. Still, I always try to find a way to be there for personal discussions and my team's concerns, too."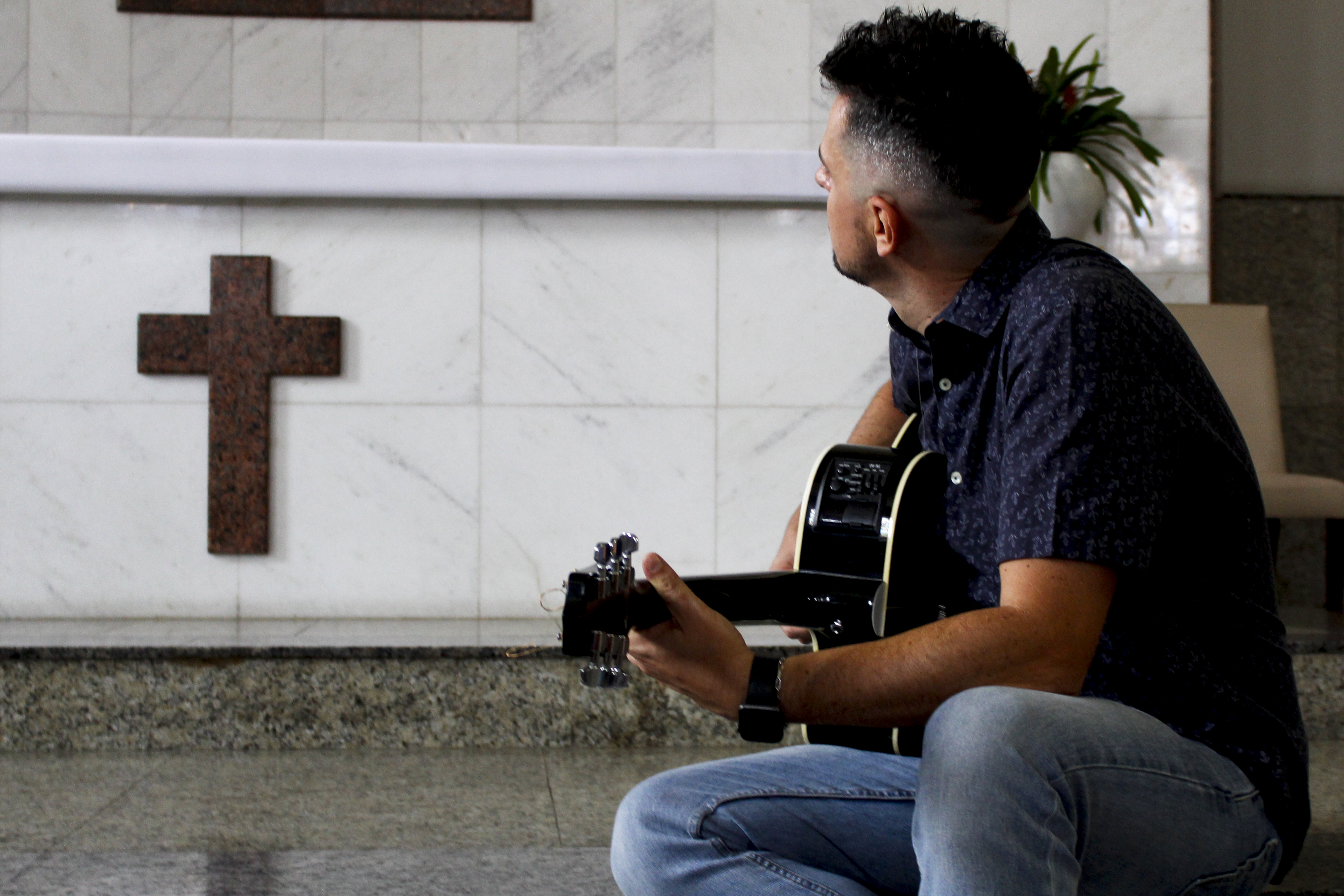 But work isn't the only place Leonardo keeps a busy schedule. "Outside of work, there are four main pillars to my life, if you will: family, church, music, and charity. I'm married and have a three-year-old daughter, and my wife and I just become fathers again. Our new daughter has arrived in September," he explains. "I also started a charitable organization to help disadvantaged young people with friends from my congregation, where I'm very active. We normally offer a number of meetups for sports, cooking, art, and music to disadvantaged teens and young adults from 14 to 30 years old, along with professional support to help them rise above their difficult social circumstances. Sadly, we have had to make adjustments due to the pandemic. Right now we are focusing mainly on supplying basic foods and hygiene products to over 300 families a month."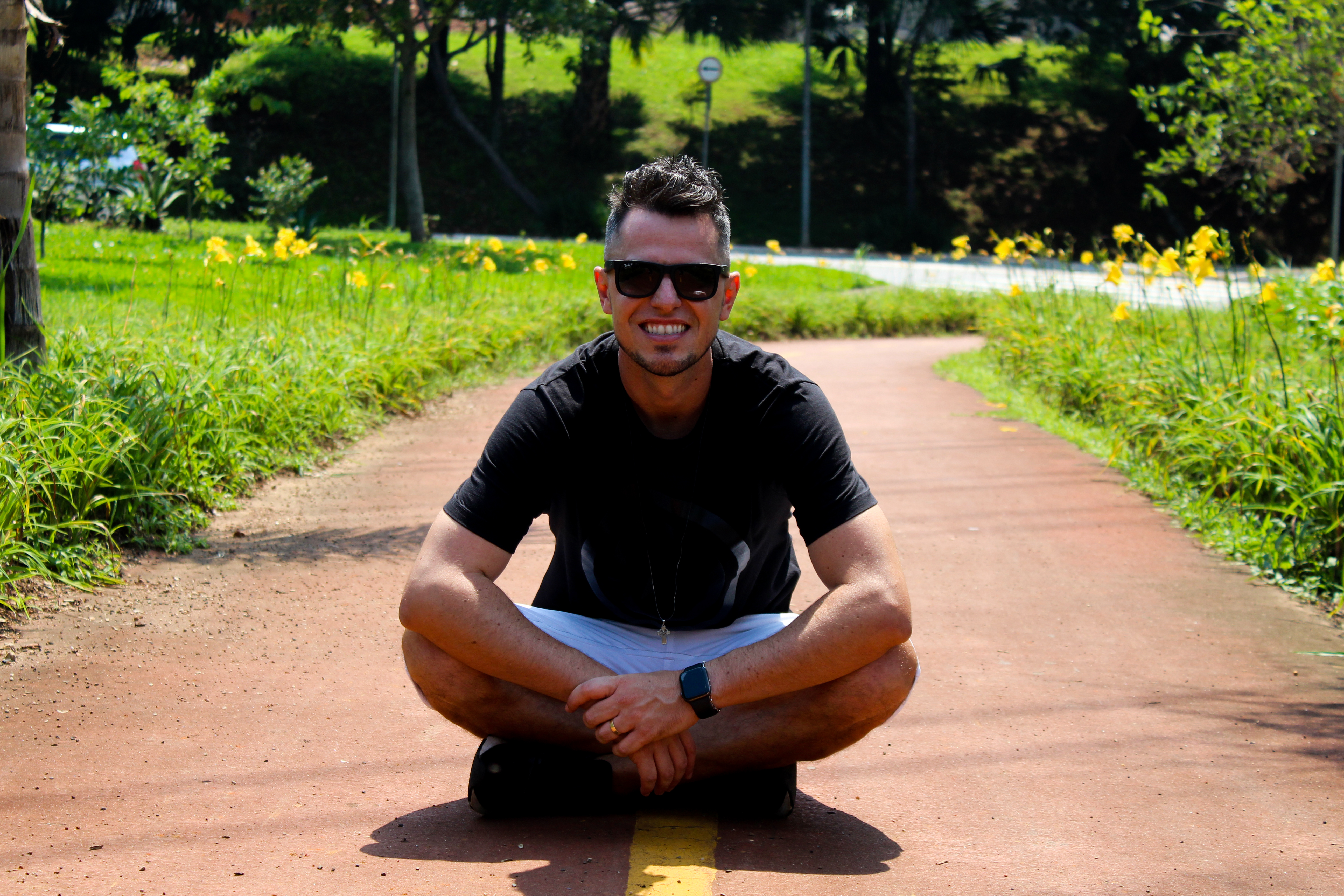 One of Leonardo's hobbies is music – he plays guitar and sings in his church choir. My new additional "hobby" is running. I've been passionate for run every morning. When he has some spare time to relax, he takes a walk to the beach or through the park with his family. And when his daughter has gone to bed in the evening, Leonardo and his wife enjoy watching movies and series on Netflix.
Would you like to learn more about the career opportunities in the field of Sales at Pepperl+Fuchs? Have a look at our career portal!