Marta, an employee in operations and purchasing support at Pepperl+Fuchs in Sulbiate, Italy, didn't originally plan to stay at the same company for this long at all. Last year marked her 30th anniversary at Pepperl+Fuchs, making this a good time for a look back.
How did you end up joining Pepperl+Fuchs?
Marta: I started my professional career back in 1992, with an apprenticeship as a testing technician at Elcon Instruments. After finishing my training, I worked in production planning at the company for a few years first. Elcon Instruments was acquired by Pepperl+Fuchs in 2000. Then, 22 years ago, I moved to the Production and Purchasing Planning department, where I still work today.
Time flew by
Were you planning to stay with the company for this long?
Marta: I was actually originally planning to move on after a while. But time just flew by, and I never applied anywhere else. That was probably because my positions in the company were always challenging, and I enjoyed my work. On top of that, there's a good working relationship within the team, so I never really felt the need to change companies. Of course there have been highs and lows over the past 30 years. But I've always felt comfortable at Pepperl+Fuchs, and to this day I'm happy to be part of the company and to work with such great colleagues.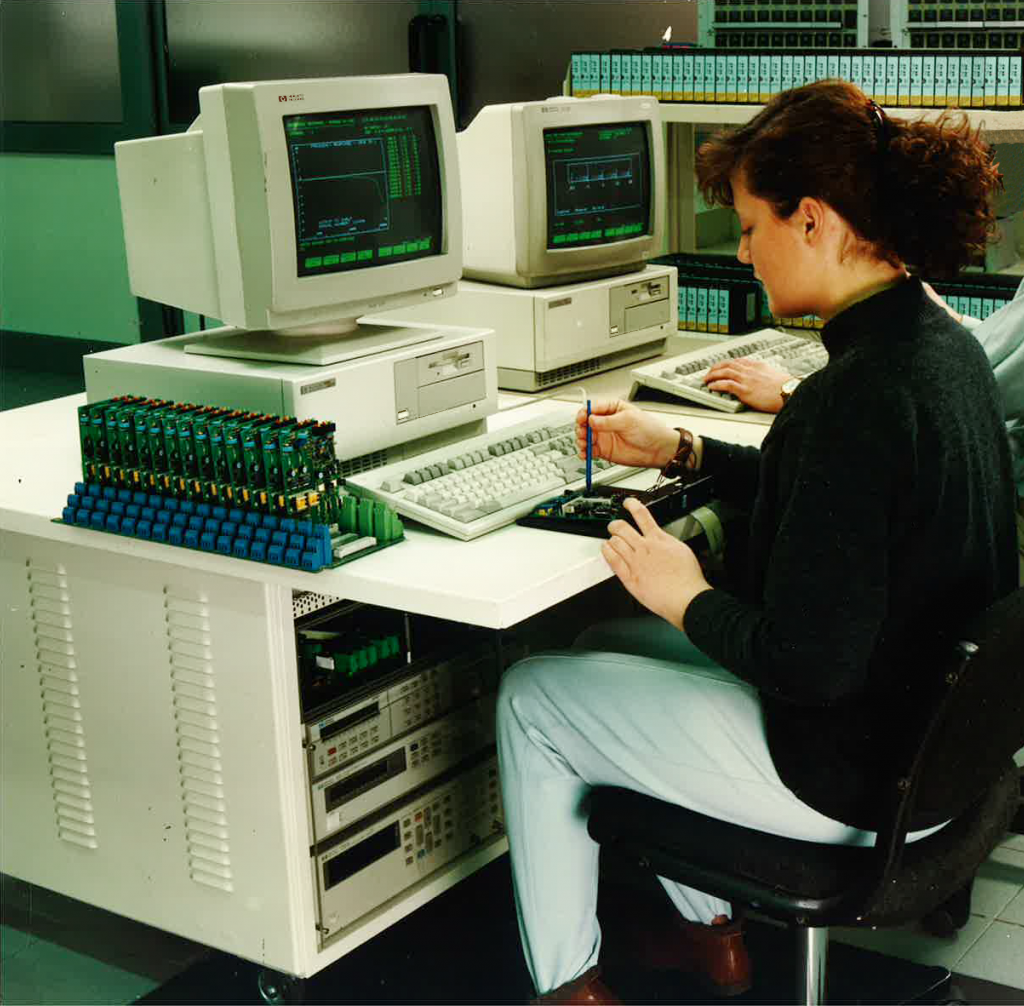 What is your typical working day like?
Marta: Everything I do revolves around procuring raw materials and components for the production of our explosion protection products. I check incoming orders daily and coordinate with the production planning and sales teams. I buy part of the materials from suppliers, but I also source some components from Pepperl+Fuchs headquarters in Mannheim or the branch in Bühl.
The biggest challenge
What has been the biggest challenge in your career?
Marta: Moving from the testing department to production planning. Everything was new, and there was hardly any time for onboarding or initial training. Then again, as we all know, challenges are what make us grow. And it's best to face them with enthusiasm and passion. After all, that makes it easier to deal with tough situations effectively.
What has been the biggest challenge in your career? There must have been some changes in your personal life as well in 30 years.
Marta: Yes, my life has changed a lot over all this time, in a positive sense! In 1992 I met my husband at the company. He was only a colleague then, until we bumped into each other again in the same department due to restructuring. That was when things really clicked between us. I lead a happy life and have a lot of time for my hobbies.
Which are?
Marta: I love travel and enjoy long walks and physical activity. I also like to listen to music and have a passion for cooking. And like many women, I also have a soft spot for fashion.
Do you have plans for the future?
Marta: I don't have any big plans. I live in the here and now and take each day as it comes. After all, you never know what tomorrow will bring. I enjoy that to the fullest. As Haruki Murakami once said, "The future means losing what you have now and seeing something born that you don't have yet".
Would you like to learn more about Pepperl+Fuchs and open positions at our location in Sulbiate? Then find out about interesting career opportunities on our career portal and apply!