Our mascot at Pepperl+Fuchs is a baby rhino. He is named Oz and is being raised in a game reserve in South Africa. Here, you can read the story of how Oz was adopted by Pepperl+Fuchs and find out how all employees can help by making a donation.
The outwardly idyllic world at Kruger National Park in South Africa isn't what it seems. Brutal poachers are on the hunt there; they tear out the horns of adult rhinos, leaving them to bleed to death. Due to the increasing demand for rhino horns in Vietnam and China, where ground horn is valued as a preventive medicine for cancer among other things, rhino poaching has taken on dramatic proportions. The calves are often left behind in the park – hungry, disoriented, and barely able to survive.
Baby rhino oz adopted
Our colleagues at Pepperl+Fuchs in South Africa campaigned for the adoption of one of these babies. The company made the decision quickly: We would adopt a little rhino! Like the famous wizard, he was given the name "Oz" (Hebrew for "power") and then placed in the care of a game reserve, where he will be raised for the next two years, after which he can be released back into the wild.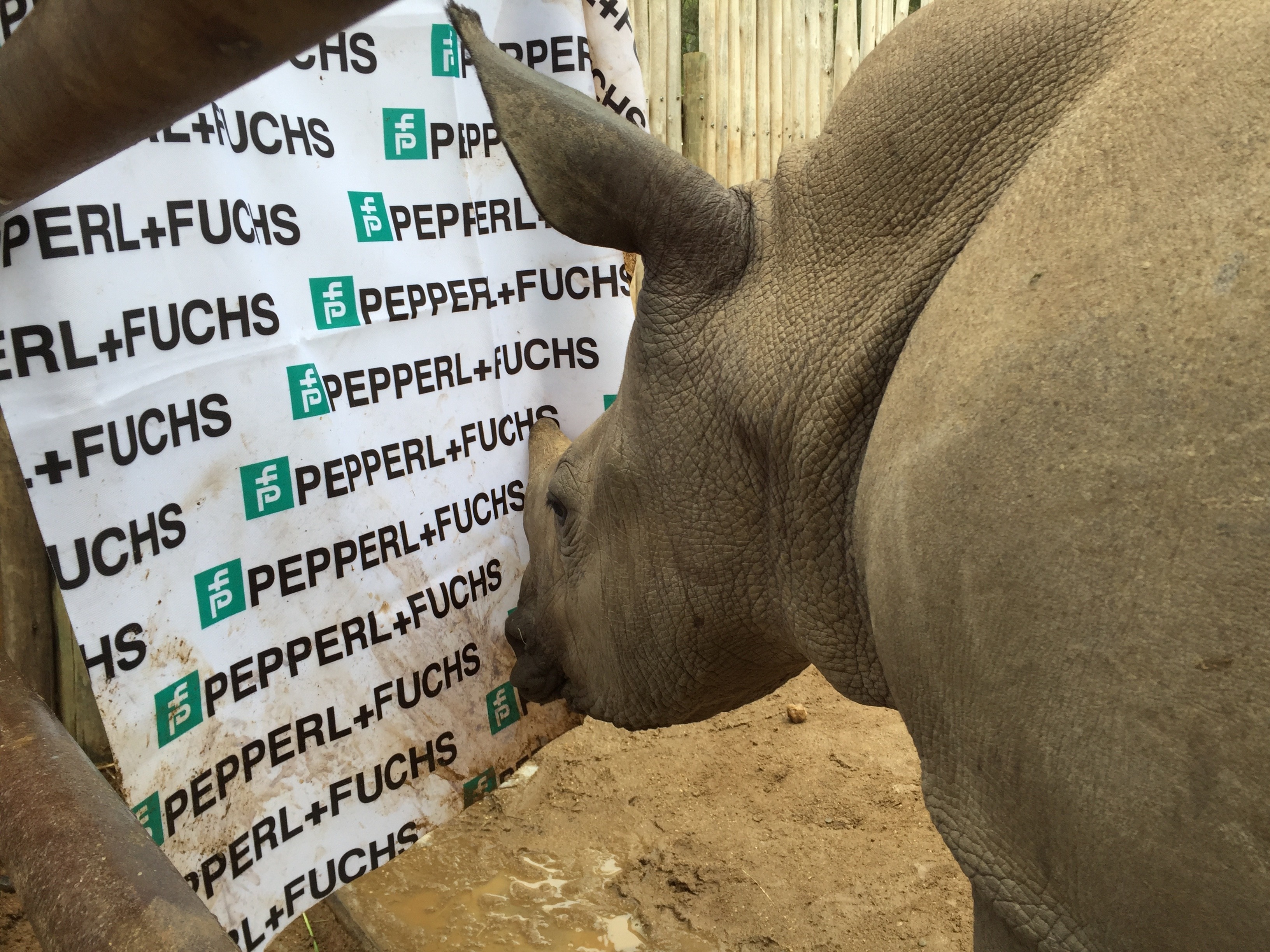 14 months old, 433 kilograms
The current status report: Oz shares an enclosure with his friends Don and Warren. For a young rhino, the term "baby" is relative. At 14 months old, Oz now weighs a whopping 433 kilograms. And he has an appetite to match. The rhino calf guzzles down 18 liters of milk a day.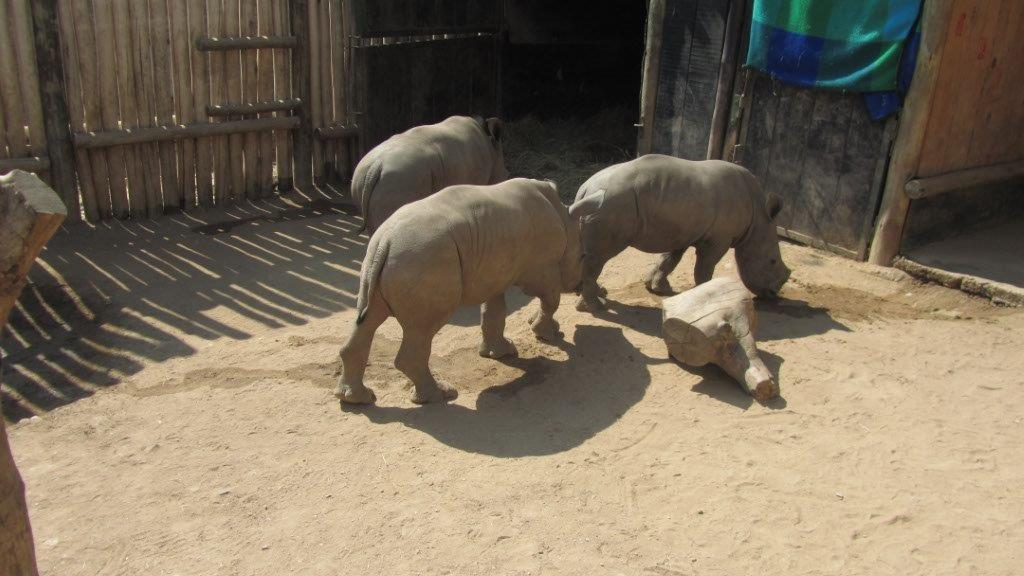 Everyone can help with a small donation
All employees at Pepperl+Fuchs are regularly kept up to date on Oz's progress via an internal blog on the company's social intranet. Under the motto "We care for Oz," the company has made merchandising items, including key rings and bags. As part of a fundraising campaign, these items have been distributed to our locations around the world – employees can make a small donation by purchasing them. The proceeds will go to the game reserve or to regional non-profit organizations – depending on what the local employees decide. So now Oz has a big family all around the world who is taking care of him.