Matthias holds the position of Social Media Manager at the head office of Pepperl+Fuchs in Mannheim. He is responsible for corporate communication in the social networks for Pepperl+Fuchs. In the interview, Matthias Weyrauther tells us why he never stops learning in his job and which qualities are the most important for it.
Hello, Matthias. What exactly are your responsibilities as Social Media Manager at Pepperl+Fuchs?
Matthias: As Social Media Manager in Global Marketing, I am responsible for the worldwide communication of Pepperl+Fuchs on LinkedIn, Twitter, and YouTube. This involves both conceptual further development of our social media presences and operational implementation.
One key aspect of my work is to keep important stakeholder groups up-to-date with everything that is happening at Pepperl+Fuchs on social media platforms. To this end, I consult with colleagues from Marketing, Sales, Business Units, and the HR department when creating social media campaigns on a certain topic. I then implement these and analyze how successful they are.
Supporting our branch offices with their social media activities is another important part of my work. For example, I organize web meetings several times a year to chat with the social media representatives from the various countries.
Social Media Communication thrives on exhange at eye level
What does a typical work day look like for you?
Matthias: The first thing I do is get an overview of everything that is happening. Are there any new comments on our posts? Has Pepperl+Fuchs been mentioned in posts of event organizers or other partners? I then start work on our social media campaigns and individual articles or posts. Here, I base my approach on marketing campaigns devised by colleagues and use the content created for these – ranging from articles from the Amplify digital customer magazine by Pepperl+Fuchs and videos through to news and blog articles.
Using our social media management tool, I then define the timeframe and schedule the campaigns. In terms of the individual posts, the key is to keep complex topics as easily accessible as possible. I write the copy, put together short clips with subtitles from longer videos, edit images, and research suitable hashtags.
I also keep an eye on our various accounts throughout the day, so that I can react quickly to questions and comments. After all, social media is all about communicating as equals ­– in particular, customers expect good service on social media.
Important is to always remain curious
What qualities does a good Social Media Manager require at Pepperl+Fuchs?
Matthias: To work as Social Media Manager, you need to be an all-rounder. In fact, you need to be good at pretty much everything (laughs). But joking aside, you should be capable of writing excellent copy, particularly in English. A good sense of which topics are interesting and a good eye for graphics are also very helpful. Analytical thinking is also important, for example understanding algorithms and drawing the right conclusions for future posts based on analytics.
As is the case with many jobs in the social media sector, good teamwork skills and empathy are also extremely important. I regularly coordinate with the national social media representatives here – passing on tips and trends, yet also benefiting from their insights. As Social Media Manager, you should always remain inquisitive. No matter whether changes to algorithms, new functions, or even completely new platforms – the social web is constantly changing.
There are two key aspects…
What do you enjoy most about your work?
Matthias: I would say there are two key aspects. First, working in an international team. As Social Media Manager, I communicate with colleagues across the globe on an ongoing basis and am grateful for mutual suggestions and support. In a way, it is like football – the best team generally wins.
Second, I find the analytical side of my work particularly exciting. How many clicks has social media campaign x delivered? Why did post y work better than post z? The analytics of the social media platforms offer explanations for these questions and more.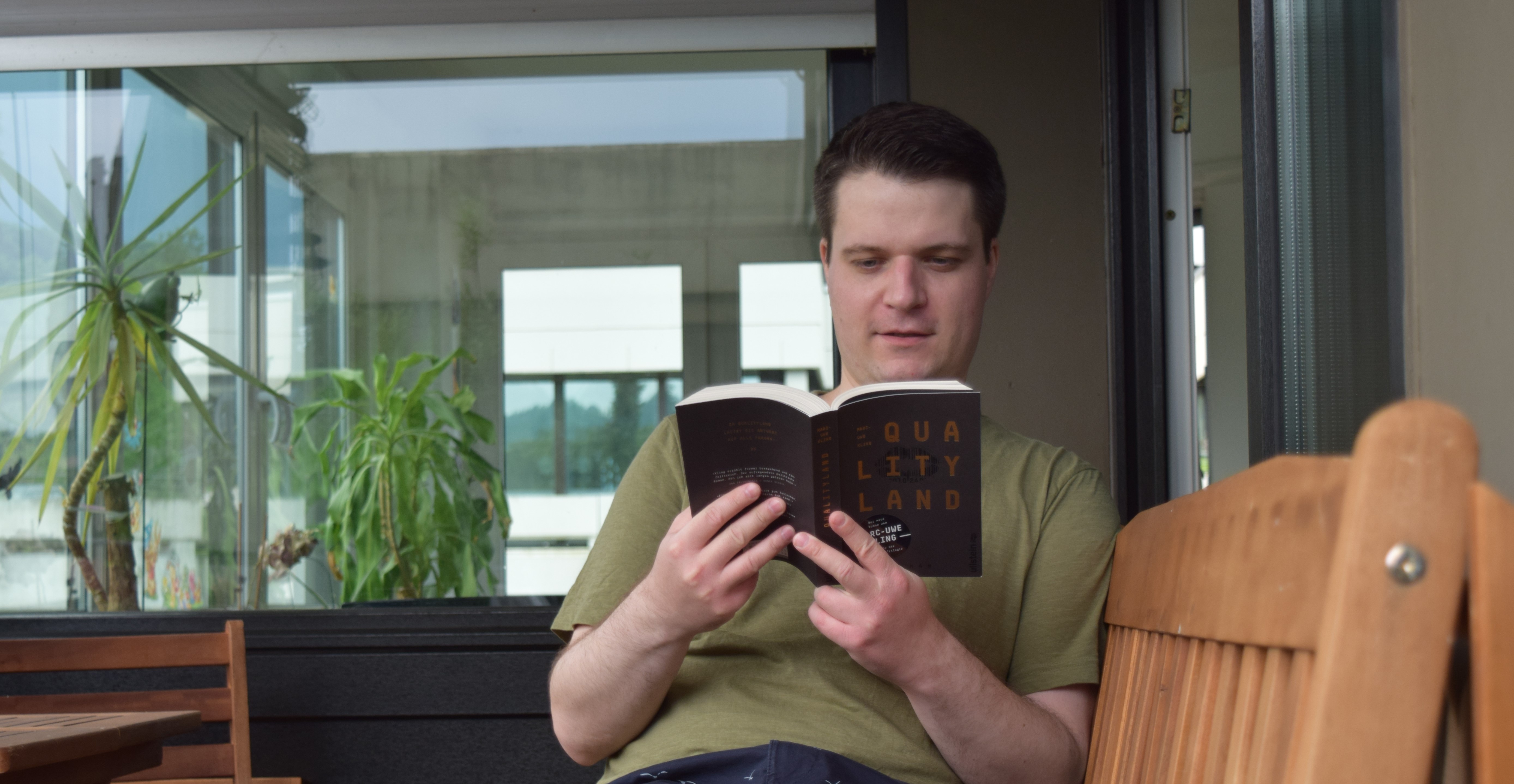 What do you do in your free time to switch off from work?
Matthias: I like to relax with my family. My daughter is three and a half years old and never seems to get tired. I love reading books with her or running around in the park. Before the pandemic, my wife and I used to meet up with friends on a regular basis. During lockdown, we now use the few free evenings we have to relax and watch movies together. We have a huge Blu-Ray and DVD collection as well as subscriptions to several streaming services. I also enjoy reading – both novels and non-fiction books.
Would you like to learn more about the career opportunities in the fields of Marketing at Pepperl+Fuchs? Have a look at our career portal!
Matthias
Social Media Manager
Working for Pepperl+Fuchs since:
June 2018
Matthias in 3 hashtags: #SocialMedia #WorkingDad #LifeLongLearning
Favorite movie: Welcome to the Sticks
Things he could not live without: Coffee in the morning, discussions with colleagues