Huge efforts have been under way at Pepperl+Fuchs in Vietnam since November 2019, all aimed at investing in the company's future and growth with a further state-of-the-art new building. The new building has now been officially inaugurated at an impressive ceremony.
Nothing was left to chance when planning the new company building at Pepperl+Fuchs in Vietnam, not even the date of the celebration to mark its opening. There, March 10 is considered the perfect choice according to the lunar calendar if an important project is to be successful. Therefore, about 100 guests, including employees, customers, and business partners, were invited to attend an official inauguration ceremony in Ho Chi Minh City at 10 a.m. on that day to mark the completion of a building like no other in the area in a style befitting the occasion.
Alongside shareholders Monika Müller-Michael and Michael Fuchs, the board of Pepperl+Fuchs was present. Nguyễn Việt San, Deputy Director General of the Ministry of Industry and Trade of Vietnam, and German Consul General Dr. Josefine Wallat also attended the event in person and expressed their best wishes to Pepperl+Fuchs for the new building.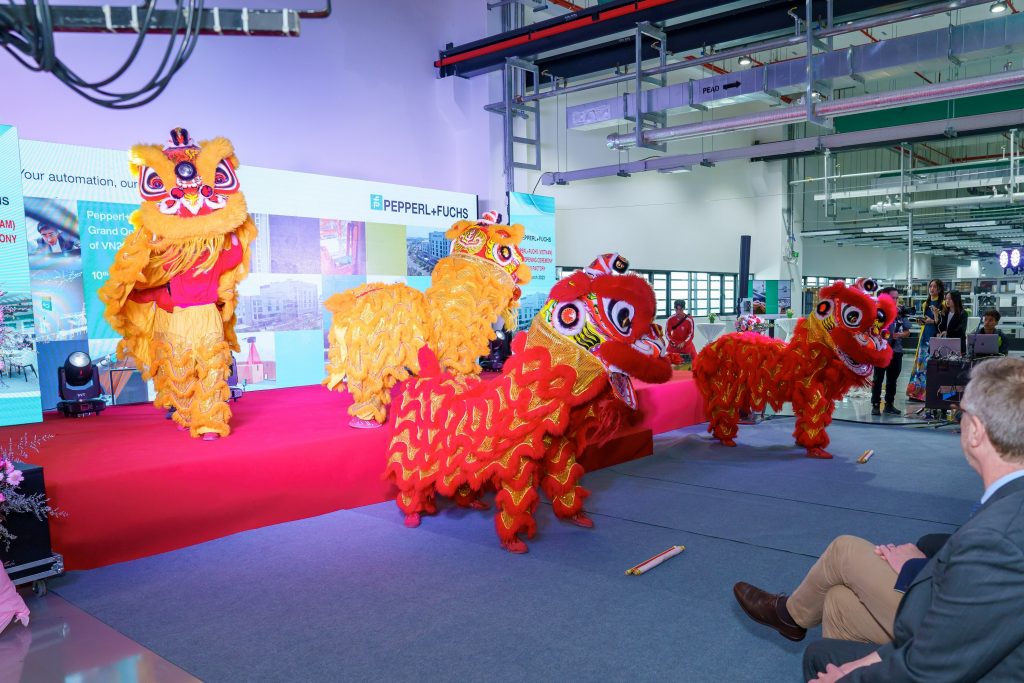 The grand opening festivities kicked off with a traditional lion dance, during which both shareholders were presented with banners wishing the company and location good fortune and growth, which they unrolled in front of the guests of honor. Next, CEO Dr. Gunther Kegel gave a speech, expressing special praise for the hard work and dedication of the location's employees: "Success starts where our comfort zone ends. Our employees at Pepperl+Fuchs in Vietnam have proven many times over that they are willing to step out of their comfort zone and contribute to the worldwide success of Pepperl+Fuchs," he noted. After another traditional dance ceremony, the event moved on to the official ribbon cutting.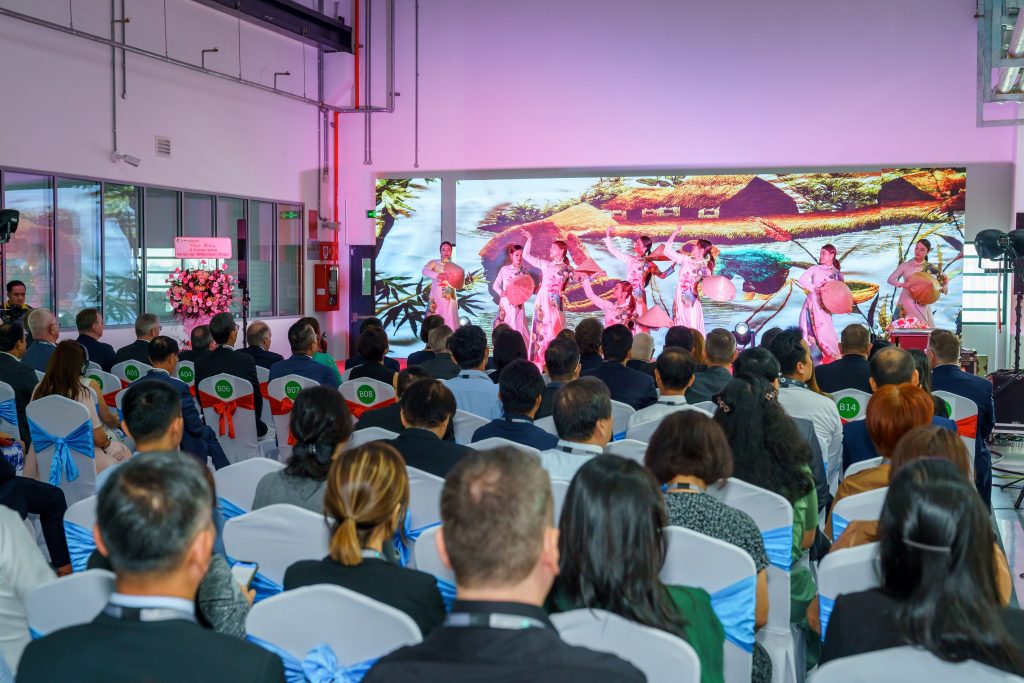 Setting new standards
Following the ceremony, selected guests were invited to tour the 20,000-square-meter new building, which is truly up to the minute in terms of technology and more. The facility is also an impressive signal by the company that it is investing in the future and in Vietnam as a place to do business. The expansion also focused on employee wellbeing, including new layout concepts for the offices, an upgraded cafeteria, and a fitness and games area, making the new building a high-profile statement by one of the region's top employers. And that is a crucial criterion in an industry where skilled workers are in such high demand.
Han-Than Hong, Managing Director of the Pepperl+Fuchs branch in Ho Chi Minh City, was also delighted at the overwhelmingly positive feedback from guests and employees. "When it comes to recruiting new people and earning their loyalty to the company, we are already seeing our efforts bear fruit. And our guests from the business and political sectors also agreed that we are setting new standards with this building and are one of Vietnam's top employers." A plaque commemorating this important day was unveiled as the final highlight of the opening ceremony. The festivities then concluded with a buffet and traditional folk music.
Would you like to learn more about the career opportunities at our location in Vietnam? Have a look at our career portal!